Application launch: how to know the right time to launch
One of the most anticipated steps in app development, app launch needs to be a planned and well-executed step to avoid problems in the App Store and Play Store.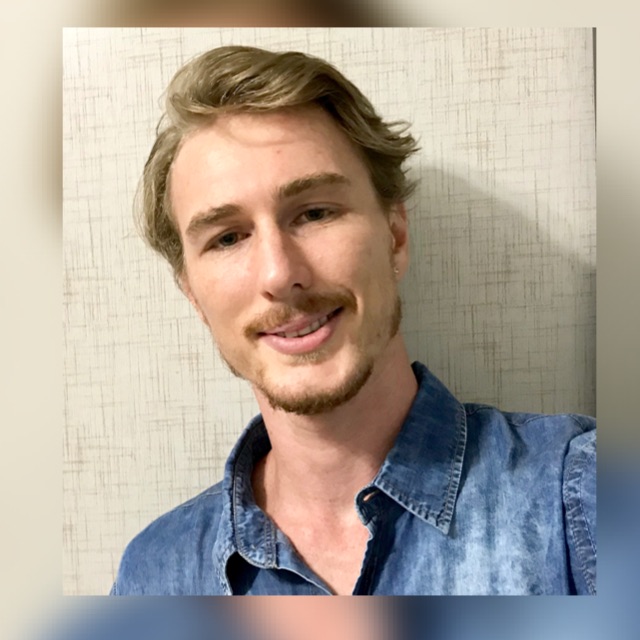 Launching an app is one of the most awaited steps for anyone who decides to bet on an app. It's a pretty big step, and if there's no planning, chances are it's going to be a failure. But how do you know when the app is ready to be released?
To solve this doubt, today we are going to bring the basic requirements that the app can be in the hands of users. After all, to have an impactful launch, you need to follow some essential steps.
However, first of all, it is worth remembering the main stages of development until reaching the application launch phase.
App development steps
Planning
This is the step that starts the development process.
At this point, the scope is created, that is, the set of information that defines the objectives of the app.
Thus, its functionalities can be identified, and prototypes can be created to validate the project and design.
For these reasons, planning is an extremely important phase, as the functioning and management of the application depends on this step.
Development
With everything planned, the technical part of the project begins, which begins to get off the ground and comes to life.
This practical step takes a little more time compared to the others.
Tests
With the application developed, it is necessary to carry out some tests. So the app can be launched without bugs.
In this step, the user also evaluates the application so that he can measure his satisfaction.
It is recommended that the tests be carried out for about 1 month.
app launch
Finally, it's time to launch the app on the market.
It is published on major app stores such as Google Play and Apple Store. For the publication to be validated, it is necessary that it meets the policies of each store.
In addition, it is advisable to carry out the ASO optimization, which we have already discussed here, so that the app improves its positioning.
But, as we mentioned, to get to the application launch, it is essential that you make a checklist. Only then will you be sure that it is the ideal time to launch it.
Purpose, name, keywords and description
A fact is that every app has a name, right? To make it easier for your app to be found, search the Google and Apple stores to see if there are already other apps with the same name.
Also think about the description of the app, as it is relevant in searches for the app. If you have an attractive and clear description, you are sure to attract more users.
One more technique that guarantees more visibility of the app in the app store is the keyword. Here, the important thing is to focus on a keyword that has good volume, relevance and doesn't have a lot of competition. The secret in defining the word is to ask yourself: what word will my user choose to search for the app?
All these tips are related to ASO techniques.
ASO or App Store Optimization is a method used to improve an app's visibility in app stores. In practical terms, the main function of the ASO is to guarantee the best possible ranking in specialized stores for mobile users.
But why is it so important to improve the positioning of the app in stores? Well, the more the app is seen, the more chances it has to be downloaded by users, right?
So the main function of the ASO is: to improve the app's visibility and ranking to generate higher download rates. After all, it is the download conversion rate that determines the level of success achieved by the app.
App structure and features
Structuring an app is not easy.
First, you need to evaluate its functionality and the features that will be made available to users.
Also, it is essential that you think about navigation and UX.
This step is important because not even the best marketing strategies will guarantee that your product will be a success if it doesn't meet users' expectations.
A quality app is not just one that has been developed to the highest standards. This factor is important, but it will be useless if the app doesn't solve the user's problem. For this reason, a good structure and functionality are essential for a good application launch.
Design and images
You will hardly find someone who likes to use an app that has distorted images. Or even with bad colors and images.
Therefore, the design of your app is also important at launch time.
If you don't have the skills to design an excellent design, bet on tools available on the internet.
basic settings
Another important point to evaluate before launching an application is the settings.
For example: will your app be signed in? What user information will you request?
Here it is important to set the application's access options.
For this, it is relevant to consider the real need to oblige or not the user to enter their data. Assess whether this may affect the person's willingness to register.
If you want more detailed information about in-app accesses, you can configure Google Analytics .
Beta Phase
When the MVP or a more complete phase of the app is ready, it's worth testing the app with real users.
This allows the app to be tested by different people with different devices. This way you can locate nonconformities and get feedback on possible failures.
qualified traffic
Before launching an app, you need to think about your app's traffic.
After all, the more downloads, the better, right? Not really.
The number of app installations can indicate success. And that can be used as a metric.
But what good is a large number of downloads, if the app only stays on users' cell phones for a day?
Retention also needs to be worked on constantly since launch. That's why it's important to launch the app, with that defined.
To ensure that your app stays on your audience's smartphone, you need to conquer it. And for that, it is essential to select which users will find your app.
One of the best ways to select the audience is through the ASO technique, which we discussed earlier.
App launch strategy
A good app launch is not enough to guarantee its success.
A good dissemination strategy is essential. Only then will the user be able to realize the value of keeping the app installed on the smartphone.
One way to have good results in app launch is through target audience segmentation. In addition, it is worth mapping the actions that will be performed. This way everything will be ready on time.
It is very important that the publicity images, the materials for each platform, the releases for blogs and portals are ready before the launch.
Also invest in choosing good opinion leaders to talk about your app. Create videos talking about the app launch to explain your product.
Do not forget that every day numerous applications are released. So you need to stand out.
Publication
After planning the app launch stage, it's time to publish your app!
Google Publishing
Publishing on Google is simpler than on Apple, and more people use Android. That's why we'll talk about her first.
First you need to configure Google Firebase. Then you need to create a developer account on Google Play ($25).
The process is very simple, just pay attention to the information that will be entered when publishing.
The entire process takes around 6 hours, from the beginning of the setup until it is available in the store.
Apple Publishing
After publishing on Google, it's time to publish on Apple.
This process is a little more complex and requires programming.
Apple charges $99 a year to maintain an active developer account.
Despite being more complex, Apple offers a serious effect to the app. That's because users typically trust apps that are in both stores more.
Don't forget the post!
We have already mentioned that the number of downloads can be used as a metric to evaluate the success of the application. But it is not enough. You need to maintain an active user base.
Qualified support
After installation, some users can get in touch to ask questions and understand how the app works. Therefore, it is imperative that you invest in qualified service and support. This can be the crucial point for the user to continue using the app.
Management and continuous improvement
In addition, it is essential that you offer new functionality and think about continuous improvement . After all, users are looking for news.
A good way to assess possibilities is to track metrics during and after launch. This makes it possible to create alternatives and change direction in a timely manner without wasting resources.
Remember that continuous updates can mean that the app cares about usability and the benefits it provides to the user.
Always seek to evolve your product.
Feed traffic and improve visibility
Look for the development of actions that bring new users. But don't forget that it's essential to make sure they come back to your app.
Therefore, bet on actions on social networks, and consider email marketing services to promote the application.
Also, don't forget to respond to user reviews and ratings on the app stores. By answering them, you'll know what they think about the app. And the most interesting: Google and Apple algorithms give preferences for apps with answered reviews.
push notifications
Push notifications are indisputably necessary for apps.
Send push notifications to keep your users up to date and have direct communication with them.
Ideally, you create value by sending a notification. So avoid sending hundreds of notifications to the user.
The best option is to bet on segmented or even individual shipping. This way you customize the campaign and increase the chances of the user clicking on the notification.
In short, to launch an application it is essential to plan and develop a good dissemination strategy!
Count on FWC
If you are thinking of developing an application for your company, know that you can count on FWC .
FWC Tecnologia is a modern company passionate about technology, which has the most qualified professionals.
Here you can find the main services to get your idea off the ground.
We have the know-how and experience to develop an app according to your needs and ideas.
Whether it's an internal app to facilitate processes, an app for customer relationships...
Just get in touch with us.
We will certainly find together the best option for your business.
Of one thing, be sure, you will find here at FWC the best solution for your company.
Come have a coffee with us and talk more about your ideas!
---