12 tourism apps in Brazil - 2023
Discover 12 apps for travelers in Brazil that will help you get organized and plan well!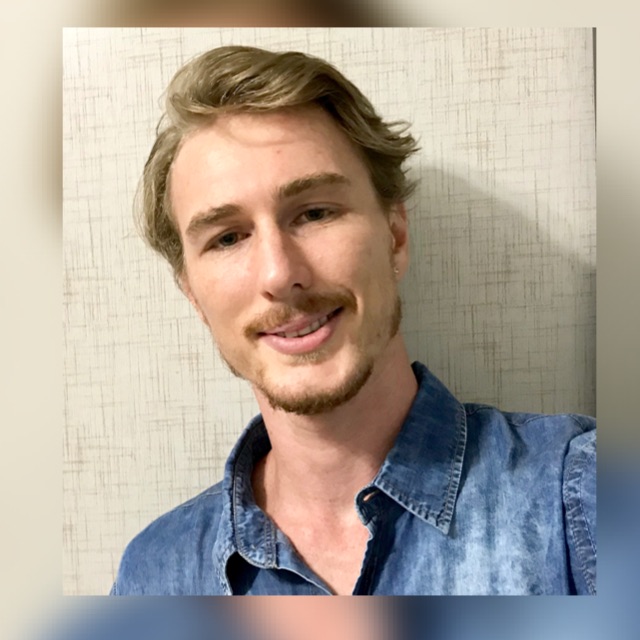 Getting to know tourism apps in Brazil is the best way to organize yourself and use technological resources to make the most of your trip.
After you choose the destination, there are several steps such as: preparing the itinerary, booking tickets, estimating costs, accommodation.
People often waste time and money due to lack of organization and planning.
And, with the resumption of tourism in the country, the apps help users to stay up to date on various travel issues.
By using a travel app, you can have more control over what you're going to do at your destination and plan your trip with peace of mind.
According to the Future Traveler Tribes 2030 report, called "Understanding Tomorrow Traveller" and published by Amadeus Traveler Trend Observatory, travel trends in the coming years will be increasingly intertwined with technology.
Check out the tips for apps that meet these trends below.
Tripit
 
If you want to use technology to your advantage to organize and create travel itineraries, the Tripit app is very interesting.
The application allows you to gather different types of information related to the trip, such as hotel reservations, car rentals, flights, among others.
Also, you can access real-time updates with alerts. If there is any change in the flight schedule, for example, you will receive a notification.
Airbnb
 
Airbnb is ideal for tourists who are going to spend more time in the destination and want to reduce accommodation costs.
In addition, there are no bureaucratic formalities such as rental contracts requiring a guarantor.
The most popular city for Brazilians staying on Airbnb is Florianópolis , but the service is available in several countries.
In the app, you can choose from several hosts who make their homes available and there are different types of stay.
You can choose a house or an apartment just for you and the people accompanying you, or you can choose to rent a room in the host's residence.
Guests can book accommodation at an affordable price. In the app you see price comparisons and see user reviews.
Couchsurfing
Among tourism applications in Brazil , Couchsurfing allows you to save on accommodation.
It connects tourists to local hosts at the destination, which is a way to get reliable stays and make new friends from different regions.
For those who don't know, hosts offer free hosting and, in exchange, those who granted the space can stay without paying elsewhere.
In turn, using the app is not free, as a fee is charged, but the amount of the fee is much lower than what someone would pay to stay in a hotel, for example.
Around Me
The AroundMe app is excellent for travelers who want to have information and tips about sights, establishments, shops, restaurants, banks, hotels, among others.
It is possible to find out what are the opening hours of the places, the classification of the customers, the prices and the telephone number.
That is, among the applications for travelers, this one is very effective for obtaining quick information, especially for tourists who do not have a defined itinerary or who want to change their travel schedule and need to make last-minute inquiries.
Google Maps
In the list of tourism applications in Brazil, Google Maps is well known.
Everyone knows that maps are indispensable on any trip. This app was developed by Google and has geolocation tools.
It helps tourists quickly find cities and streets of interest to them, as well as find information about searched locations.
You can also share your location with others.
Blablacar
The Blablacar app is ideal for tourists who need to move around their destination and, for that, decide to pay to get a ride with registered drivers.
It's similar to how Uber works and you can schedule the date, time and location. In fact, many drivers travel between cities.
In the app you can even choose a vehicle according to your musical taste.
DogHero
Those who have pets know that traveling can be a real challenge for those who need to find a place to stay their dog.
On the other hand, with the DogHero app it is possible to find homes with hosts for pets who take care of the well-being of the dog while the owners spend time away from home.
This is one of the travel apps produced by Brazilians and more than a million people have already downloaded it from the Play Store.
The services available for pets are: accommodation, daycare, pet sitter, walk and veterinarian. The company's website reports that there are more than 30,000 "heroes" who take care of pets.
Payment for the service takes place in the app, on the website or with a credit card.
Uber
We cannot fail to include Uber in the list of tourism apps in Brazil.
After all, the company registered in the last quarter of last year a 14% increase in users compared to the previous year, totaling 124 million.
In addition to doing good marketing , most users are satisfied with using the app.
Most likely you have already used this application for travel, and it is very useful when traveling in different regions of the country or the world.
Just enter the address and choose the payment method and the app will find nearby drivers to take you to your desired destination.
Therefore, it is very practical and prices are more affordable than taxi drivers. As the entire path is tracked, it also offers security to users.
Yelp
Yelp is an app that uses GPS to locate establishments with user recommendations. It is very popular in the United States, but it is also available in Brazil.
More than 145 million people use the app each month.
User indications help tourists find the best restaurant and bar options, for example, in addition to being an intuitive and easy-to-use app.
Windy
 
Among tourism apps in Brazil, following the weather forecast is something that can make all the difference so that your travel plans go as planned.
In this sense, when it comes to travel apps, Windy is useful because it offers weather data to users in any location.
That is, you'll be able to find out if it's going to rain that day, how the winds are, the temperature, the pressure, among other analyses.
Wikiloc
Wikiloc is an app for travelers who enjoy hiking, hiking, biking, trekking and other outdoor activities.
It is available in hundreds of countries and you can also create your own trails in different regions and share them.
In addition, there is the possibility of tracking the time of the journeys, checking maps, knowing the altitude of the region.
XE Currency
Unlike the other Brazil travel apps we mentioned, this one is geared towards international travel.
Therefore, those traveling abroad can count on the help of a free currency converter when using the XE Currency application.
It calculates exchange rates in hundreds of countries, in real time, and you can find out what expenses you have already had with the currency at the destination. Therefore, it helps with organization and financial planning while traveling.
Did you like to know more about tourism apps in Brazil?
Meet FWC Tecnologia , an application development company with a lot of experience in the market!
Talk to one of our consultants on Whatsapp right now!
 
---