The importance of a good PC monitor to work with
Choosing a monitor is an important step for anyone who uses a computer frequently. So let's talk about the importance of a good PC monitor to work with.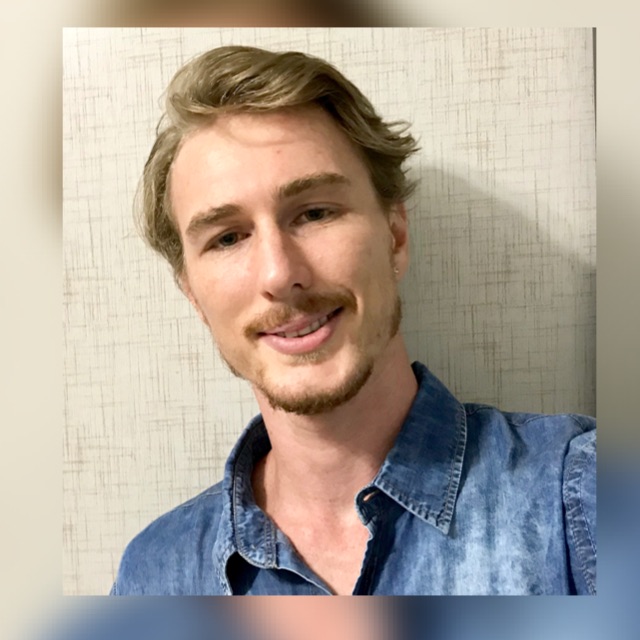 The characteristics of this component can make our day more or less productive. And, today, those who buy it are generally more demanding than they used to be in the past.
In addition, a good quality monitor stands out not only for its performance in terms of visual quality.
It must also allow ergonomic quality, in order to avoid muscle and eye problems resulting from improper posture.
How to choose a good monitor to improve productivity at work
Does your back hurt after a day at the computer? Do you feel headaches? If this happens too often, you may not be using your monitor correctly.
Nowadays computers, fixed or portable, are present in all spaces and also in home offices .
In the work environment it is an item that cannot be missed. So what to consider when choosing a good monitor? Keep reading to find out more details.
Size
Nobody doubts the importance of a good PC monitor to work with. But what is the ideal screen size?
Laptops have a screen between 12 and 15 inches. However, to work more comfortably in the office or at home, the advantage of a monitor is that you can have a larger screen.
It's healthier from a visual perspective, as text and graphics are larger and sharper.
Image quality (resolution)
The digital image is composed of an array of bright dots, called pixels. The higher the resolution, the sharper the images.
One type of resolution that is in vogue is the so-called Full HD, that is, 1920x1080 pixels.
In that sense, a Full HD resolution doesn't tire the eyes too much from a 17" monitor.
For desktop monitors from 21" to 24", Full HD resolution can be used at a distance of 70 to 80 cm from the screen. As for graphics, photo and video editing, higher resolutions start to be useful on monitors from 27".
Shine
The importance of a good PC monitor to work with is indisputable, right?
But even in well-lit rooms, a dark screen becomes unreadable, especially if the sun's rays are shining.
That way, the brightness can be adjusted to not be excessive or annoying. This is very useful for those who have to spend many hours in front of the screen. And, when buying a monitor, it is preferable to choose one of at least 250 cd/m².
It is worth remembering that the combination of work environment and productivity with excessive exposure to glare can cause vision problems. So, adjust the screen so that the brightness does not cause eye strain.
Contrast
Contrast measures the ratio of screen brightness between black and white. However, there is no single way to measure it.
Typical contrast values for a current screen range from 400 to 1000.
Therefore, a high contrast value makes text characters more visible and clear. So, it's one of the features to consider when looking for a canvas to work with.
chromatic range
The chromatic range is measured in percentage. A percentage of 100% indicates that the monitor is capable of displaying the entire color palette defined according to the standard called RGB.
There are graphic monitors capable of reaching 100%, but the value varies according to the considered color palette.
This data is especially important for those who use it professionally in the graphics and image editing sector.
viewing angle
We know the importance of a good PC monitor to work with. But do you know that there are differences regarding the viewing angle?
A typical limitation of liquid crystal displays such as LCD, TFT and LCD-LED is that in most common computers the viewing angle is very narrow.
Also, the angle in the horizontal plane (move left and right of the screen) and vertical plane (up and down) may be different.
Therefore, before buying the monitor, it is interesting to test this feature with the monitor turned on.
eye level monitor
A relevant health issue at home office work is that the monitor needs to be at eye level.
With the frequent use of different technologies, we spend a lot of time in front of the computer, cell phone, TV and other electronic devices.
And guess what? This is not good for eye health. Therefore, if the monitor is at the correct height, it will prevent eye problems in the future.
For example, if the monitor level is above the eyes, the musculature of the eye region will take longer to renew the tear surface. As a result, the eye becomes drier or dehydrated.
Another consideration is as follows. You know those neck pains that come when you spend too many hours in front of the computer?
Perhaps the problem is precisely in the position of the monitor, because if it is too much above or too below eye level, there will be discomfort in the neck region.
Panel
This is a point to consider when talking about the importance of a good PC monitor for working at home in comfort.
Monitors differ based on panel technology. For everyday home office tasks, IPS is recommended because it offers superior visual quality. It allows for excellent color reproduction and a wide viewing angle.
connections
If you use the same monitor to connect to different devices, it is good to check if there is an HDMI, DisplayPort and DVI input. They are usually present in the most modern models.
Especially if you are looking for high definition, this is only possible if you have a DisplayPort or HDMI connection.
If you don't use the computer for games and the objective is just to access the internet, simpler connections like DVI or VGA are enough.
How to improve comfort and productivity at work
Many professions require you to spend most of your time in front of the PC.
And, if you don't take some precautions, such as adopting a correct distance from the screen, there can be damage to health.
Always sitting in front of the screen is certainly not healthy. Also, being too close to the screen for a long time can cause eyestrain.
To be more comfortable when working with your computer, check out some simple steps below that will make a big difference in your daily life:
The screen should preferably be placed perpendicular to the window.
General lighting should not cause glare or reflections on the screen.
15 minute breaks are recommended after working continuously for two hours in front of the monitor.
Adjust the screen to eye height.
Practice eye muscle relaxation exercises; for example, every 20 minutes, observe objects at a minimum distance of 6 meters for 20 seconds, for muscle relaxation.
Consider buying glasses with lenses that filter out blue light, as it prevents eye strain.
Choose an ergonomic chair, adjust it as needed and avoid incorrect spine positions.
Finally, understanding the importance of a good PC monitor for work is very beneficial in terms of quality of life in the office or at home.
Did you already know any of these criteria to evaluate before purchasing a monitor?
Take the opportunity to get to know FWC Tecnologia, which is an application development company active in several segments!
---