IT Outsourcing: Advantages and Challenges of Outsourcing
Find out how IT outsourcing works and understand the advantages and challenges of hiring this service!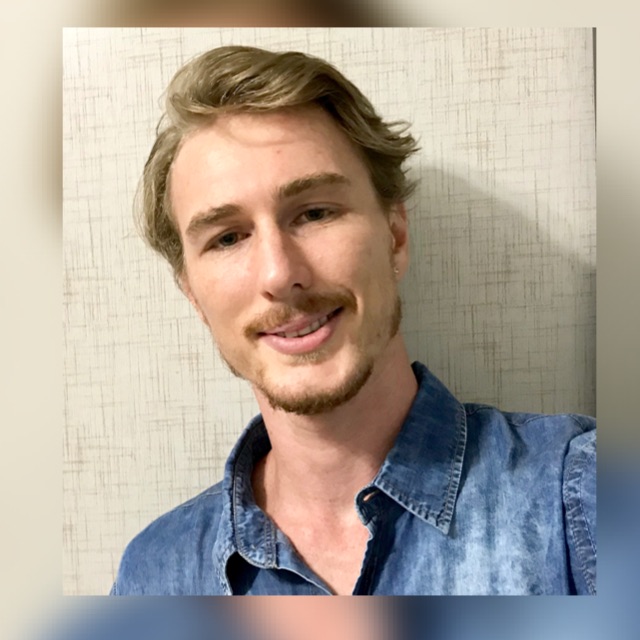 The concept of IT outsourcing is increasingly propagated among organizations.
This is a cost-effective and efficient way for companies to delegate skills and resources without having to invest in hiring or training their own staff.
The "IT Outsourcing Market - Growth, Trends, COVID-19 Impact, and Forecasts (2022 - 2027)" survey , released by ReportLinker, points out that by 2027 the IT outsourcing market will generate revenues of US$ 682.3 billion in Worldwide.
While there are numerous advantages to delegating IT services, there are also challenges that need to be addressed.
By understanding these issues, you can make strategic decisions to make the most of this hiring format.
What is IT outsourcing?
IT Business Process Outsourcing (BPO) is the practice of hiring an external provider to perform IT services.
It consists of a company using the services of another to meet its internal and external demands that can be destined to different functions.
That is, it can range from application development to system administration, in addition to data center or cloud computing services.
Other functions that can be performed are:
technical assistance;
creation of software;
network maintenance;
IT infrastructure;
restore and backup;
network security.
Now that we've seen how IT outsourcing works, learn in the next topics what are the advantages and disadvantages of outsourcing.
Advantages of IT Outsourcing
 
A survey conducted by McKinsey with 124 large and medium-sized companies in different sectors highlighted that the maturity score of digital leaders in Brazil is close to that of global leaders.
While the world leaders scored 71 in terms of capacity, in Brazil the score was 66.
It means that we are experiencing a relevant digital transformation, which is reflected in the demand for BPO services.
Knowing this, let's now see the benefits of outsourcing.
Specialized experience
The IT outsourcing company has professionals who meet very specific demands in their fields.
This means that they can offer good insights and effective solutions to emerging IT problems, as well as preventing them.
Scalability
 
Outsourcing allows companies to scale quickly as they will have to deal with less tax burden.
As IT needs change, they can adjust outsourced IT services accordingly.
Greater security
 
Due to the specialized nature of IT outsourcing services, companies tend to achieve a higher level of internal security than they would otherwise.
Soon, third-party IT specialists will adopt security best practices to help keep company systems secure.
Time saving
 
Outsourcing IT services can help save time as well.
Rather than having to hire, train, and supervise employees, companies look to skilled contractors or companies that already provide the service.
Focus on core business
 
When the company's focus becomes the core business, by delegating activities, efficiency and productivity are gained.
more economy
 
Outsourcing IT services is less costly than hiring a full-time employee to do the same job.
As a result, BPO allows companies to save on payroll and the resulting benefits by opting for more flexible contracts.
This can provide the organization with the opportunity to reinvest resources in other areas of the business.
IT Outsourcing Challenges
 
While there are many advantages to outsourcing IT, there are also challenges that can befall any organization.
shortage of professionals
 
According to a study by the Association of Information and Communication Technology and Digital Technologies Companies (Brasscom), by 2025 there will be a deficit of 530,000 IT professionals in the market.
That is, in the scenario of IT outsourcing in Brazil, companies that need to hire these professionals will have difficulty finding them.
Communication
 
It is essential to establish clear lines of communication between the service provider and the contracting company to ensure that demands are delivered on time and as agreed.
Lack of control
 
When outsourcing IT, the contracting company may lose some control, as it does not have access to the outsourcing company's internal processes.
 
trust issues
Often, contracting companies do not fully trust third-party service providers, especially with regard to privacy and data security.
business culture
 
When working with a third-party vendor, organizations may experience cultural differences due to different working styles, which can lead to misunderstandings and miscommunication.
Therefore, it is good to establish in the contract the rights and duties of both parties.
What to do to have a good IT Outsourcing strategy
 
When outsourcing IT services, it is important to take the necessary steps to ensure successful and effective outsourcing.
Some of the best practices for this to happen are:
Develop a clear strategy
Companies need to develop a clear strategy for the services they want to delegate.
For example, there should be a detailed description of the tasks, the desired results, the delivery schedule, the budget and the expected service level.
Therefore, having a well-designed outsourcing strategy is essential to ensure that the delivery of products and services is of high quality and efficient.
Thus, you can leverage the resources and experience of other companies to get good results in your business.
Find the right professional
 
Companies should take the time to identify the right partner for their IT outsourcing needs, based on skills and experience.
Information technology plays a central role in the competitiveness of many companies.
By hiring good professionals, the company can maximize its chances of success.
That is, a qualified professional contributes to improving the organization's processes and helping the company to achieve growth goals, even if indirectly.
On the other hand, hiring the wrong professional can lead to financial losses, as well as delays in project execution and a series of operational problems.
Establish direct communication
 
Clear and open communication between the company and the service provider is essential.
This includes regular meetings and establishing a clear chain of command for decision-making.
Consistent communication between the two parties allows goals to be achieved more easily and problems to be resolved more effectively.
It means that the company and the outsourced service must share the same goals and expectations.
Define the terms in the contract
 
The proper definition of the terms of the outsourcing contract is essential because it defines for the service provider what his responsibilities will be and, at the same time, protects the company's rights in relation to the delivery of the service.
In this way, the specification of terms ensures that the interests of both parties must be considered.
This includes delivery time, type of service, intellectual property rights, costs, cancellation rights, payment terms, and more.
So, did you like to know how IT outsourcing works?
Meet FWC Tecnologia , an application development company that is the ideal solution for your business!
 
---