Top apps for kids
Find out which are the top apps for kids in terms of education and entertainment that will help them learn!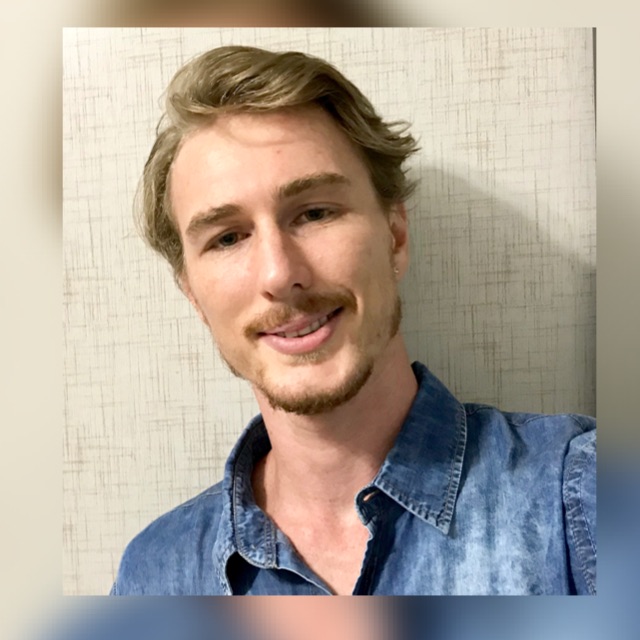 Knowing the main apps for children is something that brings numerous advantages, as they allow children to explore new worlds, develop skills, learn and have fun.
By stimulating factors associated with logical reasoning, problem solving, concentration capacity and emotional intelligence, apps give them the opportunity to broaden their educational horizons .
Apps for kids are also safe, as many of them offer parental control features to help parents monitor their children's app usage.
But what is the best app for early childhood education? This will depend on what the goals are for using the app and also on the child's preferences.
Educational apps for kids
A study published in the British Journal of Educational Technology highlights that apps can improve children's learning outcomes.
They help to encourage an interactive learning environment, as well as encourage the development of cognitive skills, including reading, writing, math and more.
In addition, they encourage children to develop curiosity, creativity, memory and imagination.
Reading Learning Apps
 
Animated ABC: Helps children learn letters, sounds, words and other basic reading and writing skills. It has features like videos, games, music, and activities.
Read and Count : among the main applications for children, this one includes activities such as guessing the first letters of a word or learning the alphabet in Libras.
Learn to Read and Write : focuses on teaching writing, with the possibility for the child to draw letters on the screen with their finger.
Silabando : the game is divided into levels that help children to recognize, practice and consolidate their knowledge of letters.
Bini ABC : this educational children's app brings together several educational games to help children learn to read and write.
Amazon Kindle Kids Edition : e-reader specially designed for children. It has the "Parental Check" function, which allows parents to monitor what their children are reading.
Math Learning Apps
 
Math Learner : thousands of math questions to practice and help improve school results. The questions are organized by level of difficulty.
iMathematics : is an intuitive, fun and interactive platform for children to learn mathematics. The app has animations and games, which help make lessons learned at school more understandable.
King of Mathematics : games, problems and challenges to improve knowledge of basic mathematics.
Math is Fun : Math games, challenges and puzzles, plus illustrations and audio to help kids understand concepts.
eQuebes : hundreds of games and activities covering mathematics, Portuguese, science, geography and other topics, allowing children to develop cognitive skills and logical reasoning.
The Math Superheroes : Basic math concepts are taught, such as addition, subtraction, division and multiplication through games.
Elementary Mathematics : for children between 5 and 10 years old, it has activities and exercises to help students improve their performance in mathematics.
Smartick : Also among the top apps for kids, the app focuses on five areas: logical thinking, simple calculations, factoring, operations and problems, with interactive games.
Science Learning Apps
Khan Academy : Online learning app with videos and exercises to help kids learn science.
Honey Stem : One of the best educational apps for kids that tackle science. This application offers simple and straightforward explanations on various topics such as water, electricity, health, energy and others.
Cosmic Watch : playful app for children with a focus on astronomy. Children can explore the sky and learn about constellations, stars, planets, satellites and other celestial objects.
BiomeViewer : the app contains educational information about animals, plants and geographic regions that are in each biome.
Leafsnap : The app links images taken by camera of a leaf or branch of a tree with a database of thousands of images to identify which family the plant belongs to.
Invertebrate Animals : are games and challenges to help children better understand the world of invertebrate animals.
Frog Dissection : App for kids that offers a fun and interactive way to learn about frog anatomy.
Educational Games for Children
Educational games are very interesting because they provide instant feedback or rewards, which can help children to notice their progress in games.
Some of these apps also allow parents to track performance and offer them guidance as part of their learning.
quiz games
 
Children's Quiz: the app works by presenting a set of questions on different subjects and allowing children to respond to test their knowledge. At the end of the questions, parents can see the correct and incorrect answers and follow the child's performance.
Brain Test - Mind Games : In the list of top apps for kids, these quiz games cover varied topics like math, memory and logic. Each game has several difficulty levels and, when finished, there is performance feedback.
Flags and Capitals of the World Quiz : The game challenges children to identify flags, capitals and other information about the world.
Guessing Games
What I am? - Guessing Game : In this game, children are given a card that shows a picture of an animal, object or other item. The goal is for them to guess what that image is.
CharadesApp - Who am I? : to play, the child needs to choose a card with an image, number or word. The other players must give clues about the appearance, clothes, music and hints about characters for the child to guess the image.
Pinkfong Guess the Animal : from a database of thousands of animals, the application shows a picture of an animal and the child has to guess what it is.
Guess the Cartoon : This game introduces children to a variety of different cartoons. At each level, the child has to discover the name of the cartoon displayed by guessing from the given clues.
Guess what: What is it? : the app helps children develop their ability to think, deduce and observe. The goal is to find the hidden element in the image, using visual cues, and use all the clues to find out what it is.
Charades : a game for children to develop their reasoning skills by guessing words or phrases.
Entertainment Apps for Kids
 
Entertainment apps offer fun, but they can also teach children to think logically and encourage problem solving while also engaging in leisure.
Drawing Applications
 
Drawing Pad : Also among the top apps for kids, this is a free app with lots of features like drawings and special effects to stimulate creativity.
Doodle Buddy : has a plethora of drawing tools including pens, pencils, eraser and brush. It also allows children to save their drawings and share with friends.
Coloring Book 4 Kids : free application that allows children to color ready-made drawings, create their own drawings or even make animations.
Disney Colored World : this application has tools for children to create their own drawings with Disney characters.
Draw and Tell : In addition to drawings, children can also add sounds and special effects.
Stories Apps
 
Crianceiras : an application that offers video clips, texts with songs, drawings and tools to take pictures with characters.
Inventeca : platform for children to free their imagination and tell their own stories.
Chatterpix Kids : Allows children to take pictures and include their own voices in stories.
StoryMax : brings together all stories (free and paid) with texts, sound effects, narration and interactivity.
Audio and Video Games
Hopscotch : this is a programming game that allows children to create their own games, images and animations. They will be able to program, publish and test their own applications or games. Ideal for those over 8 years old.
Toca Life World : Among the top apps for kids, this is a virtual reality game that lets kids explore and interact with diverse settings and characters.
YouTube Kids : Videos are curated by educators and approved for a kid-friendly audience. They include educational content, cartoons, music and more.
DisneyNOW : Apps with interactive games, videos and stories of Disney and Pixar characters.
Sago Mini World : game app with different characters and settings for kids to explore. The games contain dozens of adventures, like taking care of pets, for example.
Meet FWC Tecnologia , an application development company with a high rate of customer satisfaction!
---