How much does it cost to create an app in 2023?
To know how much it costs to create an application, you need to evaluate factors such as operating system, infrastructure, design and features. Read this article to better understand the topic!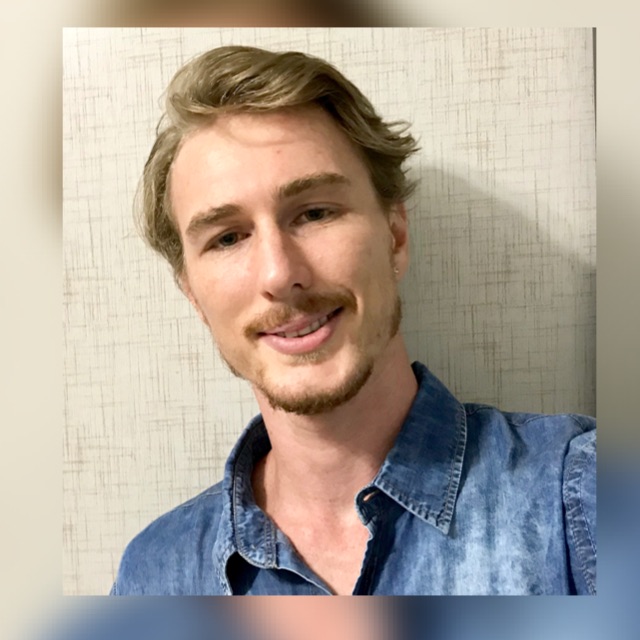 For those who want to leverage the company's results or invest in a new business, the mobile market is very promising. If you are already aware of this new reality, you might be wondering how much it costs to create an app.
Many companies understand the importance and potential for business growth through apps. Just look at our smartphone screen and we will see several applications installed.
People are increasingly connected and want to find simple solutions, whether for professional or entertainment issues.
According to Statista , game apps will represent 70% of Google Play's revenue in 2024. In addition, in Brazil there was a 380% increase in the time of use of delivery apps in the first quarter of 2022.
In this article, we'll explain all the details for those who are in doubt about how much it costs to create an app.
What is needed to create an application?
To develop an application, you need to follow some steps. First, you must know what the objectives are and who the target audience is.
Then, the platform on which the app will be hosted is chosen, in addition to which features you want to implement to bring a good user experience and to monetize it.
During development, specific tools and programming languages will be used to make the project viable. And finally, tests are carried out and the launch is made.
How much does it cost to create an app?
The cost to create an app can range from R$15,000 to R$100,000 or more. First of all, you need to know how complex the app will be.
The entrepreneur may decide to start with a simpler app and make it more sophisticated over time. Or you may already want to develop it with the necessary features.
application type
 
There are different types of apps, whose characteristics vary depending on the objectives. For example, a calculator application has a much lower level of complexity than a bank.
Other examples of apps are video games, instant messaging, e-commerce, languages, travel, social networks .
Consequently, the cost will also depend on the purpose of the app.
In the case of an e-commerce app that promotes thousands of products and accepts different forms of payment, the cost will be higher than that of a productivity management app, for example.
Platforms and operating systems
Let's see now how much it costs to create an application to be found in app stores.
To know the app development cost, you need to define the operating system, which can be iOS, Android, Windows Phone or others. Also, the application can be designed to work on more than one system .
It means that a person will be able to download it if they have an iPhone or a regular smartphone.
Therefore, if you choose to create the application on iOS and Android, the investment can be up to 25% higher than it would be for just one system.
Native or hybrid app
 
It is necessary to consider whether the application will be native or hybrid.
In the case of the native one, it is downloaded from the App Store or Google Play Store and uses native cell phone features, such as camera or location.
In the case of the hybrid app, it is also found in the aforementioned app stores, but web language is used for creation, although it behaves like a native app.
In each case it will be necessary to use different programming languages.
backend infrastructure
When developers build mobile apps, they use a certain operating system to exchange information between the app and the database. This mechanism is known as the backend.
In this sense, to find out how much it costs to create an application, the need for constant analysis is also considered, to monitor user activities, according to the resources used.
This way, you can make improvements to improve your customers' experience and your app's performance.
Design
Application design is related to the interface. In other words, it refers to everything that is seen by the user in the app.
The choice of design and interface depends on a thorough analysis according to the entrepreneur's objectives.
The more elaborate they are, the more time will be required for development and also the greater the investment.
amount of resources
The amount of features is an important factor that will influence the cost of the application.
For example, creating a contact form takes less time for the developer compared to setting up a geolocation system for a local user.
Factors such as programming language, number of pages in the app, possibilities for user interaction, maintenance and advertising systems should also be evaluated.
online or offline
There are some apps that can work even without internet access, while others need a connection.
Apps like Facebook, Instagram and Youtube require the presence of the internet to work and for users to receive notifications.
The Google Drive app can work online or offline, with cloud storage.
During the design of the mobile application , the structural part will be evaluated according to these parameters as well.
But how much does it cost to make an application offline? In general, an app that works offline can cost 40% more than an app available only online.
push notifications
Several apps have the function of sending notifications in the app, be it new product offers, some information via chat, among others.
On Whatsapp, it is common for us to see this notification when one or more people try to contact us.
For this to be possible when creating your application, we will need to implement push notifications, which require an online connection and a back-end system.
Payment methods
Another relevant question is how much it costs to create an application with different payment methods.
Barcodes and NFC systems, with approximation payment in the latter case, are very useful in the case of delivery apps, e-commerces and others that deal with the sale of products or services.
These features can be present in the app to make life easier for the user.
application launch
Once the app is finalized, there is also the app launch and promotion phase, which involve advertising costs.
After all, people need to know about your app and that requires marketing strategies .
In the case of App Store Optimization (ASO), it allows for more visibility when someone searches for your app in the store where it is present.
How much does it cost to maintain an application?
In addition to knowing how much it costs to develop an application, when it is ready, there are also maintenance costs that will allow the device to function properly.
In general, this cost is between 15% and 20% of the amount initially invested. But for high-volume, large-scale apps, costs can be over 50% per year.
Maintenance exists to prevent or correct the occurrence of bugs, for example, in addition to making adaptations and updates to updated versions.
Regarding the use of Analytics to monitor metrics related to users, prospects and customers, the most advanced tools are paid, although there are also free tools.
As for infrastructure, there is the cost of hosting services. In some cases it may be free, but as the app's visibility grows, a paid service will better meet the needs of the business.
In maintenance there may also be the need to resolve technical, design, security and integration issues with other platforms.
What is the professional who creates applications?
The application developer is the one who creates the apps.
The professional has training in the areas of Technology, Computer Engineering, Computer Science, Information Technology or Systems Development.
Normally, creating an app also involves professionals from other areas, such as Web Designer and Database Analyst.
So now you know how much it costs to create an app.
Do you want to improve your company's visibility or start a business by creating an app?
Get in touch with us via chat on the website or here via Whatsapp !
FWC Tecnologia is an application development company with extremely qualified professionals and a high level of customer satisfaction.
 
---